Perspective : La SCMO devrait-elle informer davantage les Canadiens au sujet des changements climatiques?
– Par John Loder, scientifique émérite, Pêches et Océans Canada, Institut océanographique de Bedford –
Le bulletin et le site Web de notre organisation indiquent que la SCMO « a pour but de promouvoir l'avancement de la météorologie et de l'océanographie au Canada. » Cet avancement est-il principalement dans l'intérêt de nos membres, comme l'amélioration des communications internes et l'augmentation du financement de nos spécialités principales? La SCMO devrait-elle aussi mettre l'accent sur la communication d'informations scientifiques solides au public canadien, notamment en ce qui a trait aux grandes questions faisant appel à notre expertise et touchant les générations actuelles et futures? S'il existe des désaccords qui divisent les Canadiens sur un sujet comme les changements climatiques d'origine anthropique, et que ces désaccords sont liés à la fausse représentation ou à l'omission de connaissances scientifiques probantes issues de nos domaines de spécialité, dans quelle mesure la SCMO devrait-elle se montrer proactive quant à la communication de connaissances scientifiques au public et aux gouvernements?
Outre la question de proactivité relative à la communication d'informations scientifiques pertinentes sur l'éventuel enjeu environnemental du siècle, la SCMO devrait aussi déterminer son niveau d'implication quant à la communication du bien-fondé scientifique de diverses options stratégiques.
Après avoir lu les énoncés de position que la SCMO a publiés depuis 2002, consultables ci-dessous sur notre site Web, il est évident que la SCMO s'est montrée fortement et admirablement proactive en matière de science du changement climatique anthropique et à son incidence sur les politiques. Je veux donc savoir si la SCMO est restée à la hauteur au cours des dernières années, tandis que le débat de société au Canada s'intensifie et se polarise, et que ne cesse de croître l'urgence évidente qui pousse le gouvernement et la société à agir face à cette nouvelle catastrophe mondiale.
---
Our Society's Bulletin and website indicate that CMOS "exists for the advancement of meteorology and oceanography in Canada". Is this advancement primarily for the benefit of our members, such as improved communications internally or increased funding for our core disciplines? Or, should CMOS also have an emphasis on communicating sound scientific information to the Canadian public, especially on major issues involving our expertise and affecting present and future generations? If there are divisive disagreements amongst Canadians on a topic such as anthropogenic climate change, and these involve misrepresentation or neglect of the overwhelming scientific knowledge in our core disciplines, how proactive should CMOS be in communicating scientific knowledge to the public and governments?
The extent to which CMOS presently considers it a priority to communicate sound and relevant scientific information to the Canadian public on the seemingly urgent issue of anthropogenic climate change is unclear from a quick glimpse at our impressive website. On the other hand, in the latest Bulletin, our President has highlighted the urgent importance of action on this topic.
On the website, the first paragraph under About CMOS indicates that our Society's "aim is to promote meteorology and oceanography in Canada" and "serve the interests of … scientists in Canada". Communication to the public is not mentioned in this paragraph nor explicitly in the second paragraph, although the latter indicates that the "Society addresses a broad range of national and international meteorological and oceanographic concerns including …. weather extremes, global warming, … and their effects on all aspects of life in Canada …".
In addition to the question of how proactive CMOS should be in communicating relevant science to the public on the potentially pre-eminent environmental issue of this century, there is also one of the extent to which CMOS should be involved in communications on the scientific soundness of various policy options.
After reading the position statements that CMOS has issued since 2002, which can be found further down on our website, it becomes apparent that CMOS has actually had a strong and commendable proactivity on the science of anthropogenic climate change and its implications for policy decisions. Some excerpts from these statements are listed in the Annex below. My question then becomes whether CMOS has been doing enough in recent years while the societal debate in Canada has been intensifying and becoming more polarized, and the apparent urgency for government and societal action to deal with the emerging global disaster has been increasing.
Our 2018 Position Statement on the IPCC Special Report focuses on the aspirational 1.5 and 2.0°C global warming limits, but does not address the much more likely scenarios of much greater and much more serious anthropogenic climate change and impacts on Canadians and people in other parts of the world where the impacts will be more severe.
The past CMOS statements on anthropogenic climate change provide a strong foundation for further CMOS communications on the science and for advocacy on potential mitigation options. It seems highly likely that the topic will be under continued public debate during the coming months and years, and that clear communication of the science would be extremely valuable to this. With our annual Congresses, public lectures, tour speakers, Centers, website, Bulletin and other communication options, our Society is in a position to make a potentially lasting contribution to present and future generations on this critical issue. One starting point might be a concise summary position statement on anthropogenic climate change, including the more likely and more dangerous probable changes (than for warming of only 1.5 or 2°C) if much more serious action is not taken. With the narrowing time window for greater societal and governmental action to reduce emissions and implement other mitigations in order to avoid potential catastrophic runaway climate change, it seems highly appropriate for CMOS to give urgent consideration to this matter.
Commentaires : John.Loder@dfo-mpo.gc.ca ou bulletin@cmos.ca
About the Author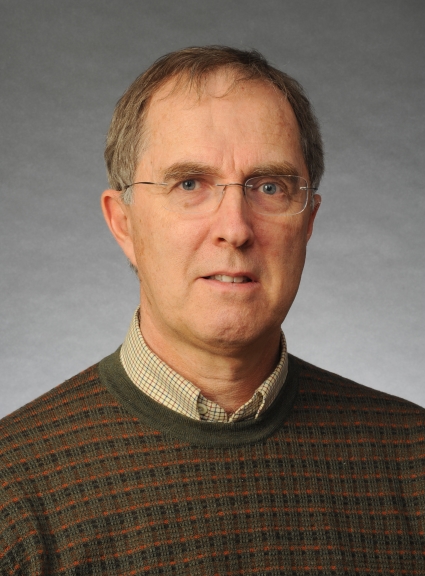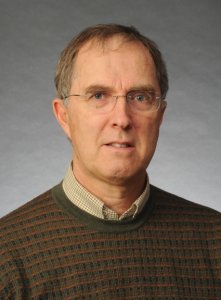 John is a Scientist Emeritus at BIO, after spending most of his career there as an oceanographic research scientist and manager. His scientific outputs can be found at https://www.researchgate.net/profile/John_Loder.
His past CMOS contributions have included being a member of the national executive and the chair of three national committees and Halifax Centre. His past recognitions have included the Tully Medal from CMOS and multiple Scientific Excellence recognitions within DFO.
Plus comme ça :
catastrophe mondiale, changements climatiques, John Loder, SCMO